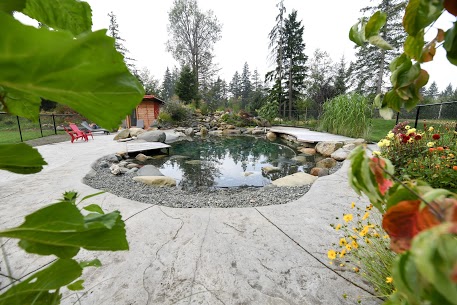 At Valley Creative Concrete, we specialize in design and start to finish project management.
We help you bring your property to life by executing a design that is functional, unique to your property and your needs and pleasing to the eye.
From a simple driveway to a backyard makeover, we take every aspect into consideration, discussing with you as we go so there are no surprises. 
We love to solve problems, going above and beyond what is typical of a concrete business so that our customers are happy with the end result.
The Czegledi family has been pouring concrete since 1968, servicing the Comox Valley for over 40 years.  Drawing on three generations of experience, we really do know the business inside and out.  
We pride ourselves in operation as a "families first" business, valuing a positive work environment and job security.  Our crew bring a wealth of experience, an approachable demeanor and a solid work ethic to each job.
"Hey Darryl, thanks for the great yard it was awesome to remember why I love my yard. Its because you were such a great positive influence in bringing it to fruition!"
-Ron C.